Hi friends! Happy Friday! How was the week? I hope you had a great one. What's going on this weekend? We have an event for the girls' school, Trunk or Treat, and we're celebrating the Pilot's bday a little early (and yes, his favorite cake is on the menu). I'd love to hear what you have going on!
Workwise, I've been doing a ton of functional testing for clients lately. As much as I love workout programming, this is close competition for being my favorite work-related task. I LOVE going through all of the data and creating custom action plans. I put on some binaural beats, sprawl out on the PEMF Go Mat (my code is FITNESSISTA15), and go through EVERYTHING. If you've been curious about functional testing as a 1:1 client, please let me know; I have three spots left as we wrap up 2023.
It's time for the weekly Friday Faves party! This is where I share some of my favorite finds from the week and around the web. I always love to hear about your faves, too, so please shout out something you're loving in the comments section below!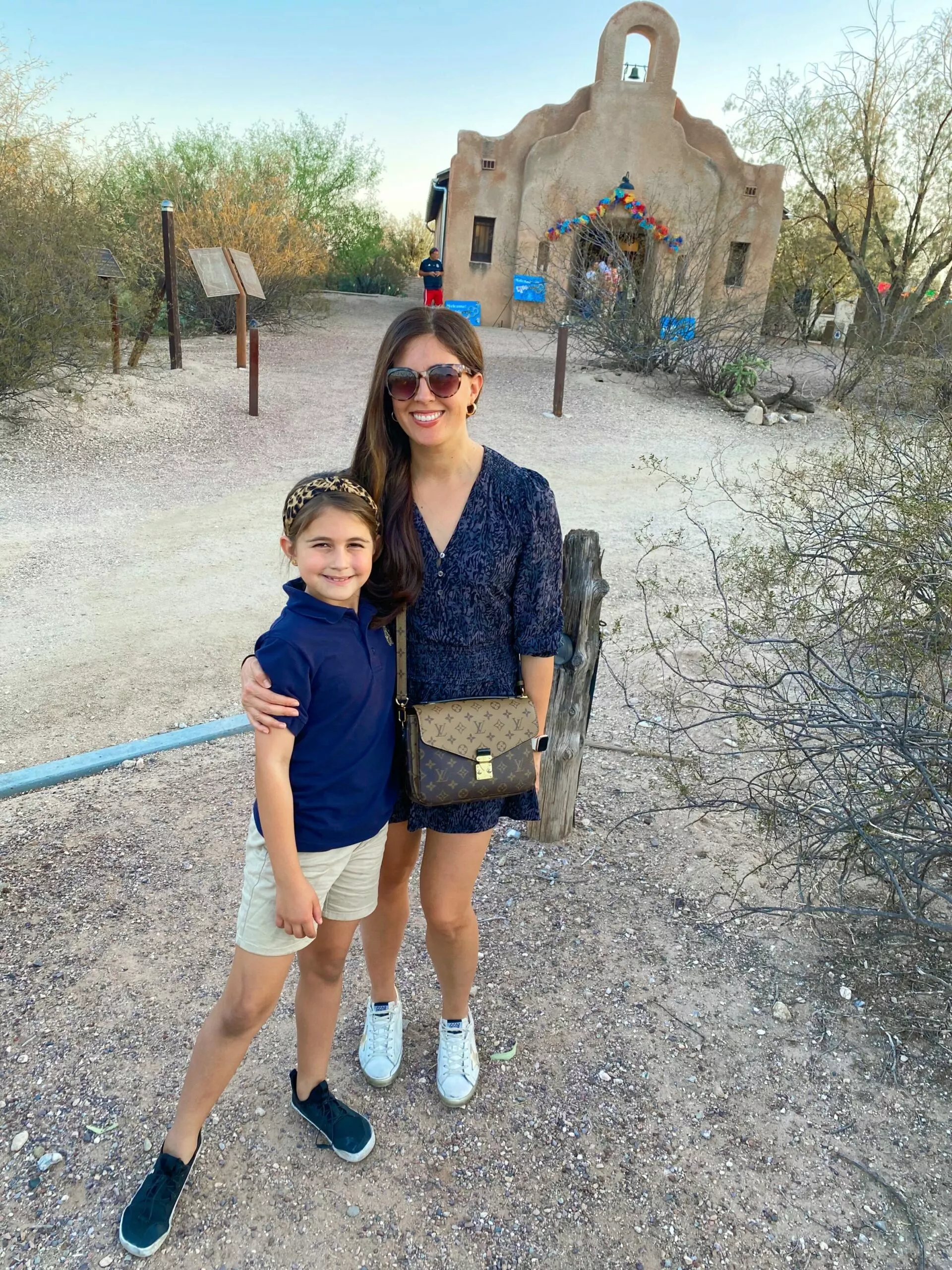 (pics to an art show we attended by the Boys and Girls Club. I got the sweetest greeting cards and a javelina painting for P's room! Dress is here and P is still loving her Vivobarefoots.)
Friday Faves 10.20
Read, watch, listen:
Why building muscle is more important than losing fat.
What little things in your home are just for you?
Fashion + beauty:
Shopbop sale is here! It's a tiered sale, so the more you spend, the more you save. You can get up to 25% off.
Here are some of my favorite picks:
This floral dress would be gorgeous with heels or booties
This jumpsuit (I have another Pistola jumpsuit in red and love it)
These recycled leather pants – so cute for fall and holiday parties
LOVE the cut of these ALC dresses (size up)
Fitness, health, and good eats:
EquiLife has COFFEE! When they launched this past week, I was so pumped about it. Ever since I learned about how coffee is process, particularly how it's decaffeinated, I've been pretty strategic about my coffee choices. I switched to decaf in the morning a few years ago, and when we got our Nespresso, I started drinking the organic pods since the taste of the decaf is horrible.
I'm so excited to try something new that's free from the pesticides and mold that can negate the positive health benefits of coffee.
Here's what's exciting about this one:
Providing more than double the antioxidants found in blueberries
Contains Chlorogenic Acids (CGAs), a superior form of antioxidants
Effective at scavenging free radicals & preventing cell damage
Increases brain function & supports healthy levels of inflammation
Organic, single source coffee
Free from pesticides & mold
Whole bean, available in both regular (Revive) & decaf (Relax)
You can get a free bag of it here with a purchase of $99! (I would do a detox kit and a box of their chocolate brownie snack bars. You'll have some tasty snacks and be ready for our community detox on January 8th! Use the code FITNESSISTA10 for 10% off, too.)
LOVE the Simple Mills protein pancake mix. It's so good and the edges are a little crispy.
They're especially amazing with berries on top and a side of chicken sausage.
Interesting links between seasons and metabolism.
You have to try this pumpkin baked oatmeal.
Happy Friday, friends! Thank you so much for stopping by the blog today and I'll see ya soon!
xo
Gina
Source link